The Academy
The Forum Music Academy in Rome, Italy is a new and innovative academic initiative offering comprehensive education in audio engineering, music production and film scoring at one of the world's most iconic recording studios. Through a combination of classroom lecture, practical observation, hands-on activity and interaction in the field, students will master the principles and skills necessary to cultivate successful careers in the music industry while immersed in the rich artistic and cultural landscape of historic Rome.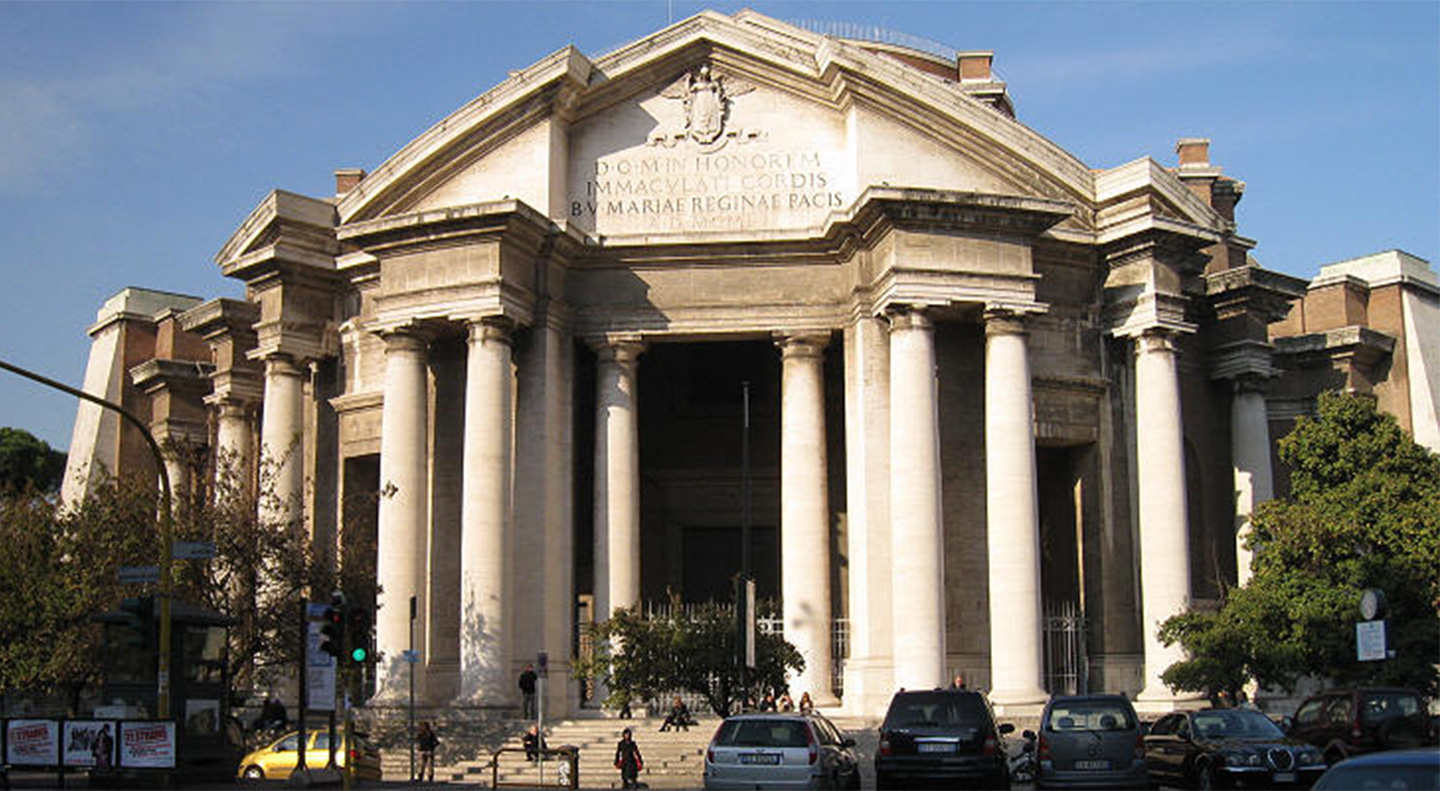 The 8 to 12-week long program's main objective is to provide students with foundational knowledge of all facets of recording and production.
The three main areas of study - audio engineering, music production, and film music - allow students to develop expertise in their desired concentration, while the core curriculum provides for a strong basis in the recording arts. Students refine their course of study with elective modules that span a wide array of targeted disciplines which include mixing, mastering, live performance technique and production, analog recording, scoring for film and television, and more. Academy courses provide sub-modules tailoring subject matter toward specific industry applications and genres, including both pop and film music. Students combine theoretical knowledge acquired from in-class lecture with practical, hands-on, in-session experience to develop the well-rounded knowledge base necessary for the modern music professional.

Our team of carefully selected instructors includes many of the most currently in-demand musicians, producers, engineers and business executives, providing students enrolled in the program with exclusive and unparalleled access to the leading talent of today's music industry. Our signature guest lecturer program taps into the studio's rotation of internationally acclaimed clients to offer a dynamic, always-current array of resources that enhance the academic experience.
The facility - Forum Music Village - is one of Europe's most celebrated and sought-after recording studios. Founded in 1969 by the legendary film composer Ennio Morricone, the studio's rich history combined with its modern recording facilities fosters a truly one-of-a-kind recording classroom. The studio's coveted mixture of rare, vintage audio equipment and cutting-edge recording technology imparts deep understanding of the delicate nuances of well-maintained vintage analog equipment, while simultaneously developing indispensable proficiency with state-of-the-art industry standard recording tools.